sponsors-section row-start col-xs-12
2018 sponsors
sponsors-section row-mid col-xs-12 sponsor-row
Platinum sponsor
Amadeus
Amadeus enables airlines to provide the traveller with a personalized customer experience throughout every stage of the journey, from initial search and booking, to pricing, ticketing, check-in and boarding. Amadeus supports airlines to deliver on their objectives – to grow revenue, optimize costs and efficiency, and build brand and customer loyalty. We provide IT solutions and services to enable full service, hybrid and low cost airlines to deliver their business objectives across all distribution channels, according to the business model they choose to operate, and empower them to collaborate with their alliance, codeshare and third party partners. In total, Amadeus boards more than 1.3 billion passengers each year while our global travel agency network generates over 500 million air bookings annually. Amadeus recognizes that each customer touchpoint is an opportunity to build brand value, and supports airlines to do so through an extensive portfolio of innovative technology, distribution solutions and consultancy services



Silver sponsor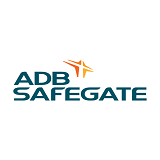 ADB Safegate
ADB SAFEGATE is a leading provider of intelligent solutions that deliver superior airport performance from approach to departure. The company partners with airports and airlines to analyze their current setup and operations, identify bottlenecks, and jointly solve them using a consultative approach that enables airports to improve efficiency, enhance safety and environmental sustainability, and reduce operational costs. Our integrated portfolio includes solutions and services that harmonize airport performance, tackling every aspect of traffic handling and guidance, from approach, runway and taxiway lighting, to tower-based traffic control systems, and intelligent gate and docking automation. ADB SAFEGATE has more than 900 employees in more than 20 countries and operates in more than 175 countries, serving more than 2,500 airport.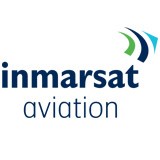 Inmarsat Aviation
Bringing the benefits of broadband to the aviation industry 
With over 25 years' experience providing mobile connectivity solutions for aviation, no other partner has a deeper understanding of the needs of airline and business aviation customers, and the opportunities reliable, high quality broadband brings them. Today over 200 airlines rely on Inmarsat services, and now, our next generation solutions make the full potential of the complete connected aircraft a reality. 
Our services, including GX for Aviation, European Aviation Network and SwiftBroadband-Safety, support digital transformation from cabin to cockpit. Reliable, high-speed connectivity that gives our customers the confidence to launch inflight innovations that deliver commercial advantage. We're ready to help you take advantage of the vast potential of the complete connected aircraft. Whatever your challenges. Whatever the future. Wherever you fly.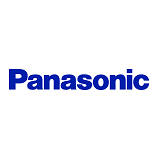 Panasonic
For over 35 years, Panasonic Avionics has focused on two objectives – strengthening the connection between airlines and their passengers and enabling them to operate more efficiently. In order to do that, Panasonic designs, builds, implements and maintains inflight entertainment and connectivity solutions tailored to each airline's specific business needs. The key enabler is the industry's most capable and award winning IFEC platform, empowered by an unparalleled ecosystem of partnerships, applications, tools, and service infrastructure. Panasonic's solutions allow airlines to increase the value of their brand, foster passenger loyalty, generate ancillary revenue, and reduce their operating cost.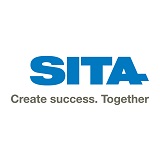 Sita
SITA is the communications and IT solution provider that transforms air travel through technology for airlines, at airports and on aircraft. The company's portfolio covers everything from managed global communications and infrastructure services, to eAircraft, passenger management, baggage, self-service, airport and border management solutions. Owned 100% by more than 400 air transport industry members, SITA has a unique understanding of its needs and places a strong emphasis on technology innovation. 
Nearly every airline and airport in the world does business with SITA and its border management solutions are used by more than 30 governments. With a presence at more than 1,000 airports around the world and a customer service team of 2,000+ staff, SITA delivers unmatched service to more than 2,800 customers in more than 200 countries. 
 In 2016, SITA had consolidated revenues of US$1.5 billion. SITA's subsidiaries and joint ventures include SITAONAIR, CHAMP Cargosystems and Aviareto.
Bronze sponsor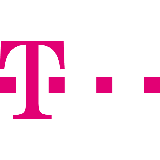 Deutsche Telekom 
With hundreds of millions of customers and presence in more than 50 countries, we connect people everywhere. As your experienced internet provider on the ground, we also enable superior Wi-Fi service for travelers along their entire journey. Our ISP in-flight solution is compatible with all satellite-based broadband internet services on the market, including our innovative, integrated satellite and LTE-based European Aviation Network. This ISP platform provides outstanding opportunities for advanced airline connectivity and collaborations: Passengers can easily log on using our integrated airline app or via our portal, benefit from multilingual customer service, self-management account supervision, multiple payment options, and a high number of Wi-Fi roaming agreements around the globe. It also includes an outstanding feature set to create bonus and loyalty programs or marketing campaigns 12 Airlines already launched our Wi-Fi Hotspot service on board.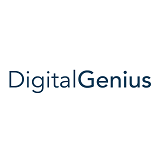 Digital Genius 
DigitalGenius brings practical applications of artificial intelligence into the customer service operations of large and growing companies. Its Human+AI™ Customer Service Platform combines the best of human and machine intelligence enabling companies to live up to and exceed rising customer expectations. At the core are deep learning algorithms, which are trained on historical customer service transcripts and integrated directly into the contact centre's existing software. Once enabled, the platform automates and increases the quality and efficiency of customer support conversations across text-based communication channels like email, chat, social media and mobile messaging.
Nordic Aviation Capital (NAC)
Nordic Aviation Capital (NAC) is the industry's leading regional aircraft lessor serving over 70 airline customers in 48 countries. NAC provides commercial aircraft leasing, remarketing and third party management services to leading carriers such as British Airways, Air Canada, LOT, Azul, Lufthansa, Garuda, Flybe, Aeroméxico and airBaltic as well as major regional carriers including Air Nostrum and Widerøe. NAC's current fleet of over 400 owned and managed aircraft includes ATR 42, ATR 72, Bombardier Dash 8, CRJ900, CRJ1000, CS300, E170, E175, E190 and E195. NAC is the largest owner and lessor of both ATR and Bombardier turboprop aircraft in the world and is a prominent player in the E-Jet market. With offices in Ireland, Denmark, USA, Canada and Singapore, NAC is best situated to serve every commercial aviation market across the globe.
sponsors-section row-start col-xs-12